It is clear to me now that in hindsight the partnership between Farfetch and JD.com is beneficial to both parties for different reasons. As Farfetch is on the road to go public they will face increasing skepticism about their growth versus Yoox-Net-A-Porter.  JD.com is increasingly to position itself as the premium destination for luxury brands in China. The problem for JD.com is that Alibaba is growing faster than them and that Alibaba is using their New Retail concept to provide access to Chinese larger customers.
Farfetch, announced that JD.com invested $397 million in the business and that JD.com CEO Richard Liu would be joining their board. Farfetch has been making strategic moves to ensure that they can go public with many opportunities and experience in their board and business.  Farfetch will also leverage JD.com's platform to create a Chinese path for customers to purchase fashion products.
By investing almost $400 million into Farfetch, JD.com gets a hedge against their own future. Battling Alibaba in China leads to investments into logistics and advertising to ensure that JD.com can grow against a giant marketplace.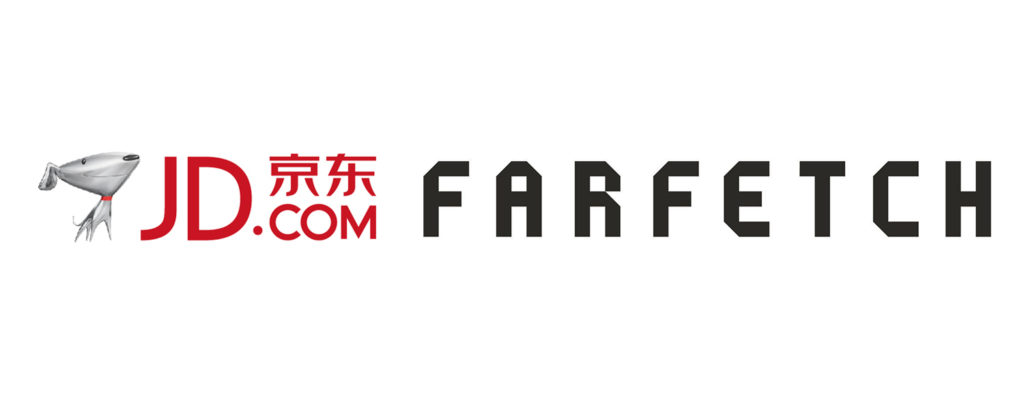 1. The venture funding is most probably Farfetch's last before an IPO . By taking the funding Farfetch can tell the story of the fact that they have unique access into Chinese Luxury. The JD.com and WeChat partnership provides Farfetch with access to millennial Chinese and a channel which Alibaba cant access – WeChat.
2. Farfetch gains Richard Liu on the board – Jose Neves, Dame Natalie Massenet and Mr Liu is quite convincing for public investors who have to weigh Farfetch against Yoox Net-A-Porter which has a larger selection.  To solve supply and the growth opportunity for Farfetch needs China in order to justify their large IPO. Online luxury in China is a big prize that has not been solved in such a manner that provides a market leader.
3. JD.com gains access to authentic luxury products from markets that Alibaba TMall does not have, which they can sell in a luxury manner. The White glove service by JD.com is to create a luxury experience not seen from Alibaba.
"We are pushing the envelope because we understand that when it comes to the extension of luxury to online, existing delivery services don't cut it," President of JD Fashion Xia Ding said in a statement. "This is just one step JD is taking to strengthen our partnerships with the world's top luxury brands. We will continue to create new, exciting ways for customers to make luxury purchases, bridging the gap that still persists between online and offline luxury experiences."
4. The joint efforts between the two companies will also include leveraging BlackDragon, a digital marketing technology platform powering entities across retail, e-commerce, tech, finance, travel, education and auto. BlackDragon will enable Farfetch to activate the vast resources of JD's treasure trove of big data and help it market and build automated marketing pipelines to spur Farfetch's name recognition and market position in China. It also allows JD.com to build the Farfetch brand in China. This is a stark contrast to other fulfillment driven marketplaces (Amazon) who would not provide this to a third party.
5. Farfetch can scale their Chinese business much faster by having JD.com push it. 200 luxury brands and more than 500 multi-brand retailers is a tiny business in Chinese terms. JD.com will help drive further brand awareness, traffic and sales for Farfetch in the market. I view this as yet another platform play by JD.com – they know Chinese ecommerce in a manner that will be much more brand friendly than what is seen from TMall and Alibaba.
6. JD.com can now market that they have many more premium brands that trust them via this partnership. I believe that they will drive their anti-counterfeiting stance even more and try to become default fashion platform of choice for luxury brands even harder now.
7. Both JD.com and Farfetch is trying to convince investors that they are technology companies. JD.com through partnerships and investment into logistics and Farfetch is using technology to partner with brands via Personalisation and the store of the future concept.
The deal suits both parties – Farfetch has gained a partner that will scale their business in China. JD.com gains yet another business that they will power after the Walmart / Yihaodian deal. JD.com is looking for ways to create capital from assets that they already have.
I view JD.com as taking the platform route to grow the size of their business unlike Amazon who wants to do it all by themselves. Also keep in mind that JD.com has been on the lookout for brands that they can add to their platform so Farfetch has provided them with access to brands that they would have struggled to access by themselves.