A few weeks ago I had the privilege to attend GGV Capital's Evolving E 16 Summit in San Francisco. I suspect that in the years ahead this event will become a must attend for anyone in commerce on the West Coast or for that matter the US.
Background
I came across GGV Capital 3 years ago when Amir Erfati from the information mentioned them to me in a conversation. There are plenty of commerce investors out there, but what makes GGV Capital special to me is that  they have a deeper understanding on global commerce than most investors I have researched. Their unique outlook if formed by having 2 offices (US and China) in their 2 markets of interest. They are on the ground and have deeper relationships with their markets and ecosystems than most investors I have come across.
GGV Capital has investments in Wish, Operator, Boxed, OfferUp, AirBNB. They are investors in marketplaces that connect their areas of operation.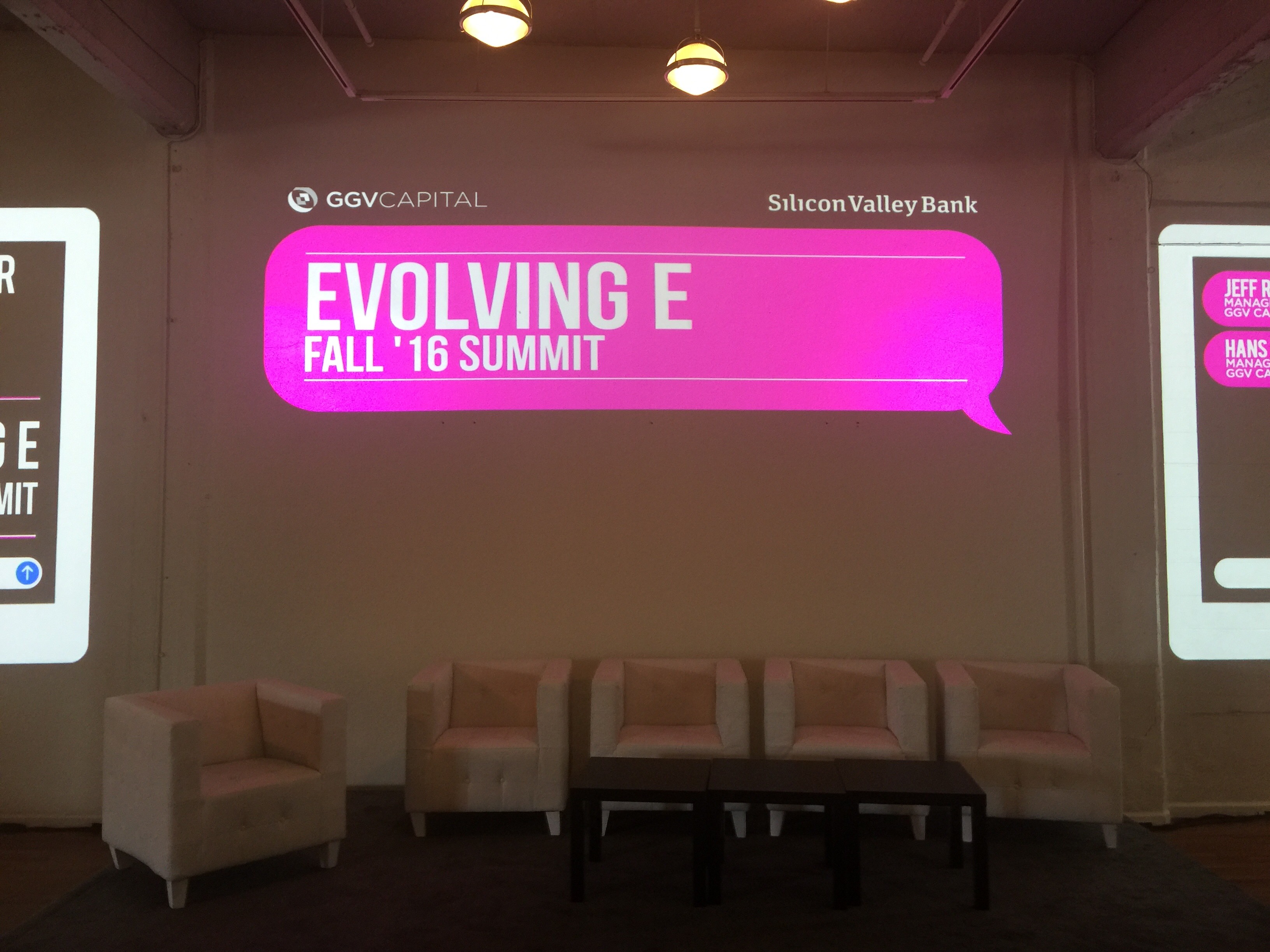 The Evolving E Summit was conceived to solve a weakness which they identified. There is not a good consumer commerce event in San Francisco that allows for startups, investors to mingle and share knowledge. It also supplements GGV's other Summit that is in New York.
I found the one comment from the Summit to be quite refreshing and honest. "Startups that work in Atherton and San Francisco might not scale well in large global markets". I have paraphrased that but that exemplifies what GGV Capital think and what their investment thesis is.  I should mention that the Evolving E Summit was done in partnership with Silicon Valley Bank which seems to be a longstanding partner of GGV Capital and their portfolio companies.
GGV Capital has been in operation for 16 years, has a team of 55 people across their 2 offices. GGV Capital has invested $300M into businesses that is generating between $10 – $15 Billion in GMV.