Let me start off by saying that I am not an accountant nor a financial professional but I believe that there is a story that has been developing that can impede Amazon's dominance in the US. Amazon is a hybrid marketplace in the US as it is both a retailer and allows third parties to sell to their customers to ensure that they can be the "Everything Store" that has virtual shopping isles that has an infinite length.  Amazon has inadvertently created a situation in which sellers are generating sales to States without them knowing the location of their products due to them using Fulfillment by Amazon (FBA). As Amazon moves products to warehouses all over continental US these sellers are generating Tax Nexus in States that could lead to an increase in tax to certain States.
Amazon has been seen by many and a certain leader as not paying tax and thus negatively impact retailers in the US. Amazon has started collecting taxes in most states to ensure that they can build logistics facilities closer to customers in various US States.
According to CNBC, after 1 April, the only states in which Amazon won't collect taxes are Alaska, Delaware, Oregon, Montana and New Hampshire. These five states don't have sales levies.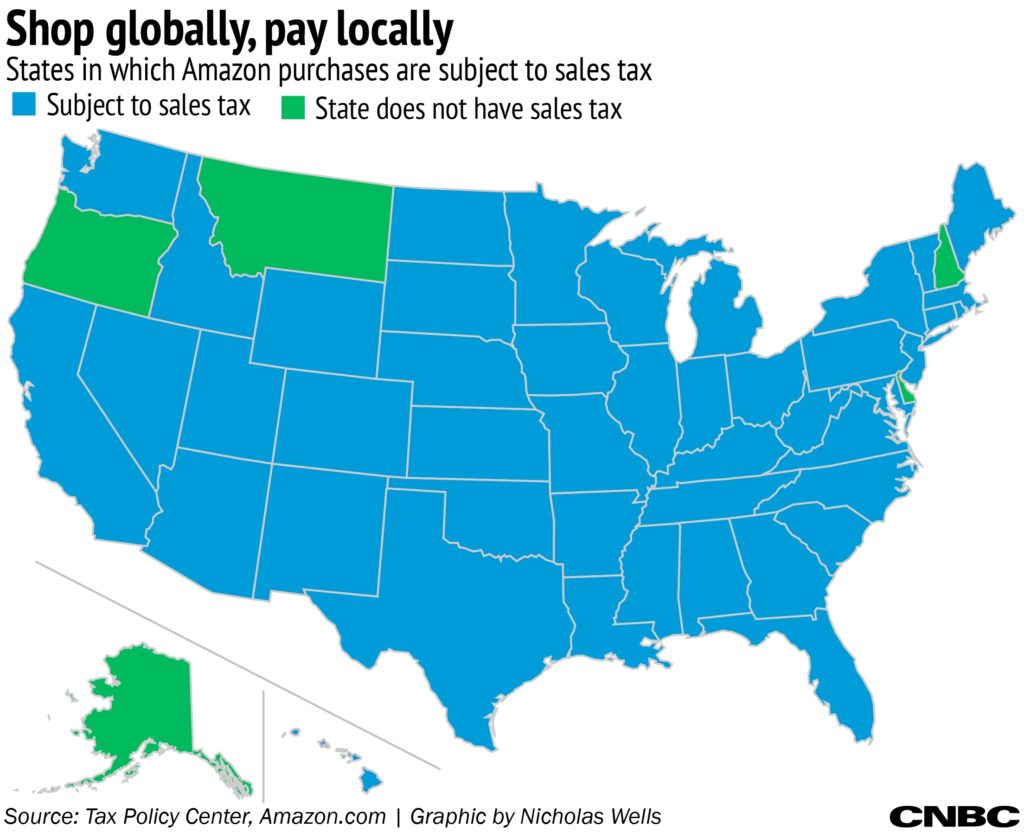 ---
Amazon has over the years made it clear that they are not responsible for the products that are sold on their marketplace nor are they required to enforce the collection of sales tax by third party sellers.
---