I have been following the Amazon Kindle event in Los Angeles and could not help but feel that Bezos is becoming a better presenter. OK – he is no Jobs but the products unveiled today is definitely aimed Apple and Google.
The Amazon value proposition is summarized brilliantly by the following image from The Verge's coverage of the event. (For the record their live blogging of events are top class).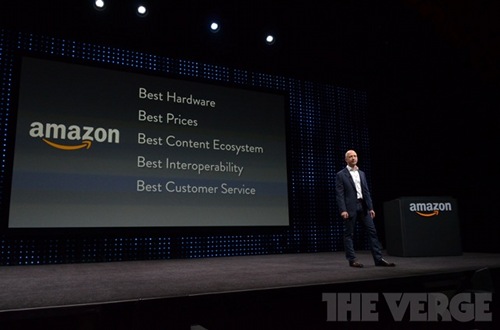 The image can be seen with all of the announcements here: Live from Amazon's Kindle event
Two of those items are up for discussion (Best Hardware and Best Interoperability). The Kindle Fire HD is a direct response to the Google Nexus I believe. I think we can all agree that a Apple iPad mini is on the way..
The above image highlights what makes Amazon.com, the behemoth that has the potential to shut ecommerce verticals and businesses down..